Themes
PieceWorx Writing Studio offers several different themes to match your mood and preferences.
| | |
| --- | --- |
| Hotkey | Alt+T (Open Theme Chooser Window) |
| Right-click menu | Themes (Open Theme Chooser Window) |
| Status bar | Click on theme name (Open Theme Chooser Window) |
| | |
| Hotkey | Ctrl+Shift+T (Next Theme) |
| Hotkey | Ctrl+Shift+R (Previous Theme) |
There are 18 or more built-in themes to choose from, each with five different page styles for nearly a hundred different combinations. That doesn't even include the different looks you can achieve with page views which hide or show various page elements.
Editor background color may be the one color writers are most sensitive to during their creative process. Some people might have a strong preference for light text on a dark background while others require black text on a white background. With 18+ built-in themes and five different page styles for each, we think there is an option for most any writer's needs.
This version of PieceWorx Writing Studio does not provide an easy way to customize your own theme. However, it is possible to create a custom theme file which can be placed in a
Themes
folder beneath the installed executable. I hope to provide a tutorial for this on the website soon. If you can't find it, send me some
feedback
to let me know this is a feature you want.
Another topic very closely related to themes is the ability to customize the matte background. Read more about that
here
.
The Theme Chooser Dialog Window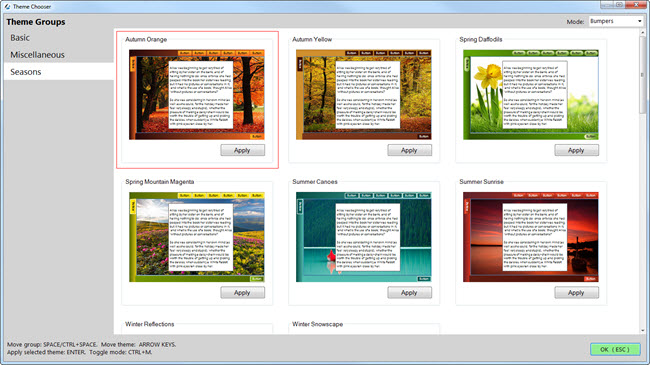 Just select a theme group on the left to see previews of the themes in that group. Click the Apply button to activate that theme.
Full Hotkey Support for Theme Chooser
The Theme Chooser window, like the rest of PieceWorx Writing Studio, is very friendly to hotkey users. You never need to use the mouse. Space/Ctrl+Space allow you to select a group. Use the arrow keys to navigate through the themes and the Enter key to apply a theme.
| | |
| --- | --- |
| Hotkey | Space/Ctrl+Space (Select the Next/Previous theme group) |
| Hotkey | Arrow keys (Navigate to an adjacent theme preview) |
| Hotkey | Enter (Apply the currently selected theme) |
| Hotkey | Ctrl+M (Toggle the theme preview mode between Bumper View and Tab View) |
| Hotkey | Escape (Close the Theme Chooser Window) |
Screenshots
You can see some of the theme previews in the Theme Chooser windows above, but here are a few bigger samples.
Astronaut Blue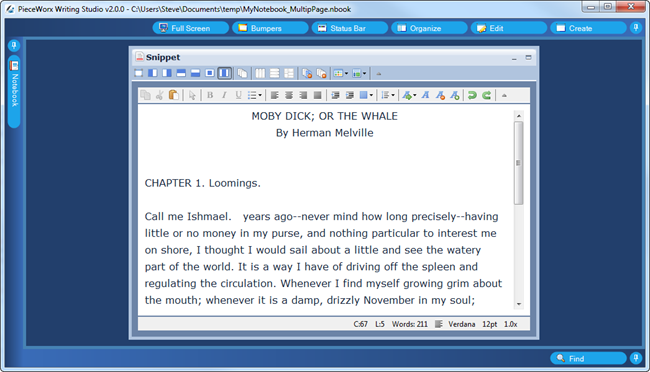 Dubai Marina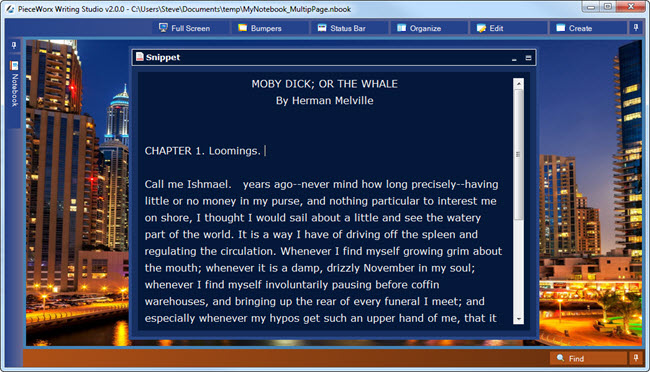 Spring Daffodils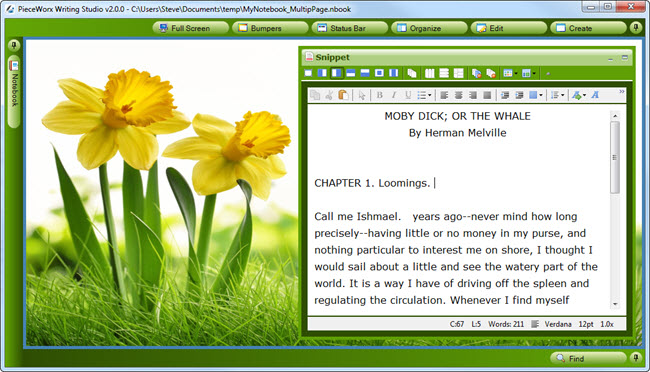 Summer Sunrise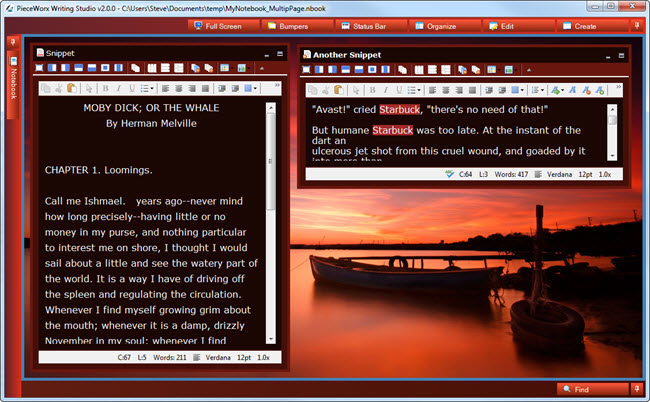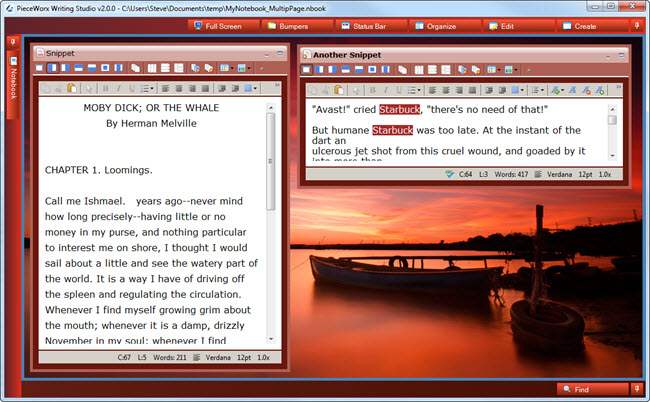 Chroma Green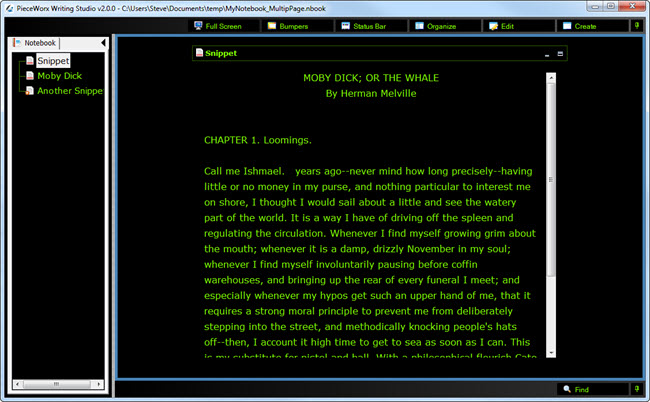 Obsidian