License
The License tab on the settings dialog allows you to view your current license key and apply a new one if needed.
In the following screen shot the license key is blurred out. Be sure to protect your license key. If it is found that your key is being widely used it could get blacklisted. If you have any problems just contact us using the
contact form
on the PieceWorx website.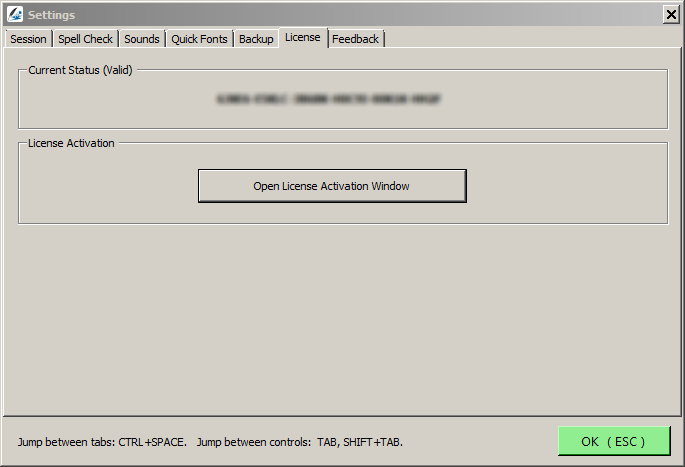 If, for some unlikely reason, you need to assign a new license key, just click the Open License Activation Window button, enter your new key and click Activate!.

You can also find several helpful links on the License Activation Page including a link to purchase if you need another license or want to upgrade.